Office: 561-860-2032
Email: thelotuslawfirm@gmail.com
Serving Palm Beach County, Broward County, Dade county, Saint Lucie County, and Martin County.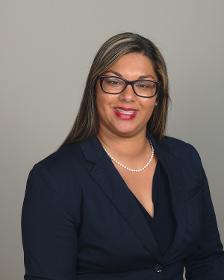 Let a lawyer solve your problem.
Are you looking for Legal Counsel? The Lotus Law Firm PLLC is here to serve you. We help real people get real results. Legal help with your issue is a phone call away. At The Lotus Law firm, we strive to offer our clients compassionate service while maintaining an aggressive attitude with our adversaries. We work relentlessly to serve justice for our clients. Call now to speak with a knowledgeable attorney.
Services:
FAMILY LAW
Family issues can be very delicate. You need an attorney who understands how to accomplish your goals and evaluate the legal situation to provide a solution. Our firm can help you with a variety of family law services. Call today to set up an appointment. Services include Paternity, Child Support, Uncontested Divorce, Department of Revenue Hearings for Child Support.
CRIMINAL DEFENSE
Have you been arrested? Charged with a misdemeanor, or a Felony? Having a lawyer is crucial! When your freedom is at risk, you need a Lawyer to navigate the criminal justice system and obtain the best result in your favor. Our law firm can help you with misdemeanors, city ordinance violations, felonies, warrants (failure to appear), bond hearings, drivers license issues, plea negotiation, sentence mitigation. Call the Lotus Law Firm PLLC today at 561-860-2032.
WILLS, TRUSTS
Are you looking to make a Final Will and Testament? We will help you create legal documents that will disperse your assets according to your specific wishes. Would you like to create a revocable trust and avoid probate? Please call our office to make an appointment.
TRAFFIC CITATION
Did you receive a traffic citation and want to fight it? Call the Lotus Law Firm PLLC today! Starting at $99 561-860-2032. Serving Palm Beach County, Broward County, Dade County, Saint Lucie County, and Martin County.
REAL ESTATE
Are you looking to purchase a home? Our firm can assist you with the home buying process. We are skilled and knowledgeable in the industry of real estate. If you are a seller and would like us to list and sell your home please contact us at 561-860-2032.
DRIVERS LICENSE
No matter the problem, we can help you reinstate your drivers license. For complex issues we will provide a consulting plan for future reinstatement. We can assist with HTO Habitual Traffic Offender, Substance abuse suspensions, Holds for Unpaid Court costs and fines throughout Florida, Hardship License.
Services are not limited to the items above:
If you need assistance with a legal matter and you do not see it listed as a service above, we may still be able to take your case. Our firm has a network of attorneys that we work with who specialize in certain fields such as personal injury, Workers Compensation, Civil Rights, Employment discrimination etc.
THE PASSION AND DRIVE TO HELP PEOPLE IS THE FOCUS OF THE LOTUS LAW FIRM PLLC. WE OFFER PROFESSIONAL LEGAL REPRESENTATION WITH HIGH QUALITY WORK & INTEGRITY. WE WILL ASSIST YOU WITH YOUR LEGAL ISSUE, CALL THE LOTUS LAW FIRM TODAY TO GET STARTED.
OFFICE: 561-860-2032
CALL TODAY FOR HELP WITH YOUR CASE!!
Education
2016. J.D. Juris Doctor, Nova Southeastern University
2013 Florida Real Estate Sales Associate
2010 B.B.A. Bachelors of Business Administration, Florida Atlantic University
Licensed Realtor with Partnership Realty Inc.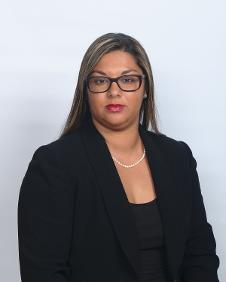 EXPERIENCE
Misdemeanor and Felony Criminal Court, Out of Court Settlements, Debt Negotiation, Sentence Mitigation, Criminal Defense, Wills, Trusts, Traffic Court, Civil Court
Victories
Criminal Court successes:
Secured 46 month prison sentence for client facing 100+ years for multiple drug related felonies.
Closed 3 open cases simultaneously in different counties. Resolved VOP plea for client on sentence of time served.
Secured lower charge of Resisting Arrest on a Fleeing and Eluding Felony.
Sentence Mitigation: VOP DISMISSED.

HTO Habitual Traffic Offender, 5 year suspensions - REVERSED & REMOVED in several cases.
3 Month Jail Sentence - Sentence Converted to Nights and Weekends only.
DUI - Downfiled to a Reckless driving charge.
Felony VOP - probation terminated with time served plea.
Client facing 125+ years for Drug Trafficking, VOP and 3 other felonies: secured 7 year prison sentence.
Secured early termination of probation for several clients.
Trafficking in cocaine charge amended to attempted trafficking, secured 6 month county time and two years drug offender probation.
Secured several Nolle prosequi's for criminal charges such as: solicitation of prostitution, Driving with suspended License, Battery, possession of drug paraphernalia.
Secured Not Guilty verdicts at trial
Several Expungement Petitions Granted
Out of Court settlement:
Lien Negotiation - Client savings $1,500
Collections - Negotiated a $34,000 demand into a stipulation of affordable payments on a payment plan.
Negotiated Insurance policy coverage for client's liability losses due to insurance agent being negligent in not providing sufficient coverage for client's manner of business
Civil Court
Secured $5000 Judgment for my client

Motion for relief from final Judgment granted based on excusable neglect
Real Estate:
Real estate transaction: buyers agent. Negotiated purchase price: Client savings $20,000.
Obtained accommodation and approval from HOA for client to live with prescribed service dog in a condominium with pet restriction.
Drivers License
Assisted in restoring driving privileges for hundreds of people throughout the State of Florida.
Facilitated reversal of Habitual Traffic Offender status in multiple cases. We have been successful vacating prior convictions and have had many motions granted reducing the penalty for good cause.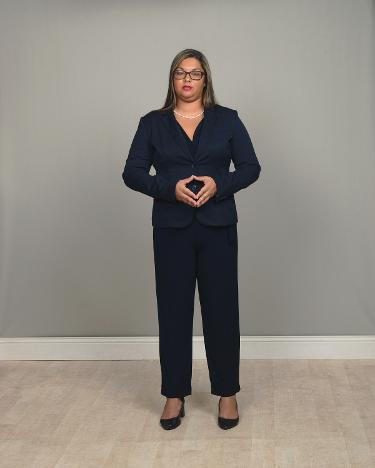 criminal defense lake worth, criminal defense Delray Beach, criminal defense boca raton, juvenile lawyer, criminal defense deerfield beach, criminal defense pompano beach, criminal defense Jupiter, dui defense lake worth, dui boca raton, dui west palm beach, dui deerfield beach, dui Jupiter, dui Jensen beach, dui Fort Lauderdale,
arrested lake worth, arrested palm beach county, arrested Fort Lauderdale,
final will and testament lake worth, final will and testament palm beach county, final will and testament palm beach, final will and testament , will, living will,
attorney west palm beach, attorney lake worth, attorney Delray Beach, attorney palm beach county, attorney broward county, attorney port saint lucie, attorney fort pierce, attorney Stuart, attorney boca raton, attorney, deerfield beach,
real estate in west palm beach, real estate in palm beac city, real estate in Delray Beach, real estate in delray, Real estate in boca raton, buyers agent,
divorce west palm beach, divorce palm beac county, divorce lake worth, divorce Wellington, divorce boca raton,
business consulting palm beach, business consulting Fort Lauderdale, business consulting lake worth, business consulting boca raton
habitual traffic offender Florida, habitual traffic offender west palm beach, Florida drivers license suspended west palm beach, habitual traffic offender boca raton, habitual traffic offender riviera beach, habitual traffic offender, attorney habitual traffic offender